Got myself a new wonderful laptop a couple of days ago. Among other stuff in the box there were two Apple stickers. And though I would like to customize my new friend a little bit, the idea of having three Apple logos on one laptop didn't seem very exciting.
A quick search lead me to Etsy with over two thousand MacBook stickers… 20 min later and I've seen them all and chosen these two: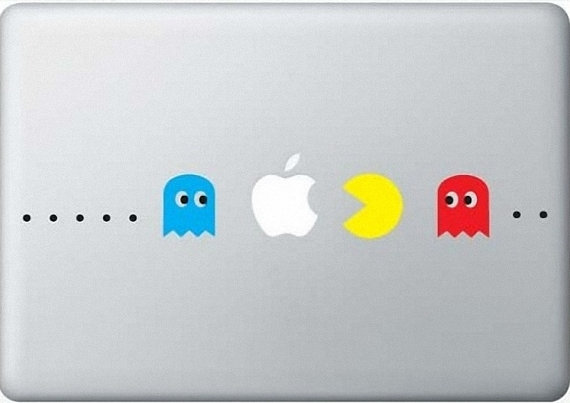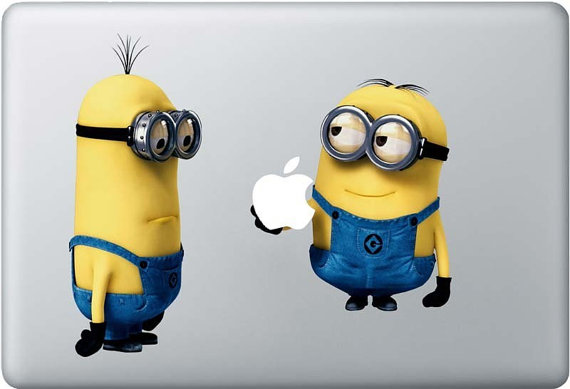 (Love the "Despicable me" Banana short film)
Fine, but I want something NOW! Well, the Pac-Man one should be easy to make, I just need some sticky paper… Hmm, what about those two Apple stickers I've got?
A ruler, a knife, a hole punch…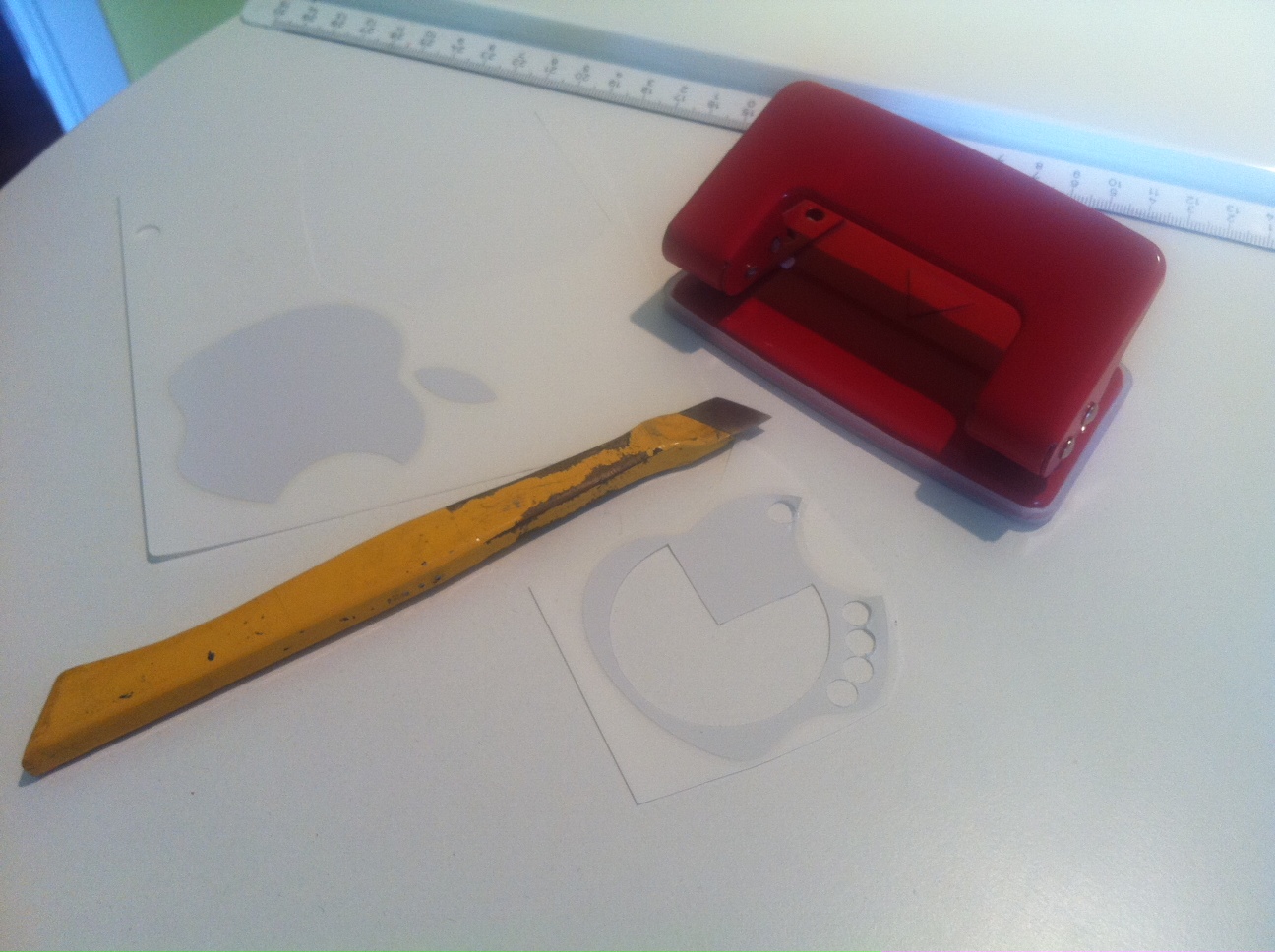 …and a few minutes later I had this: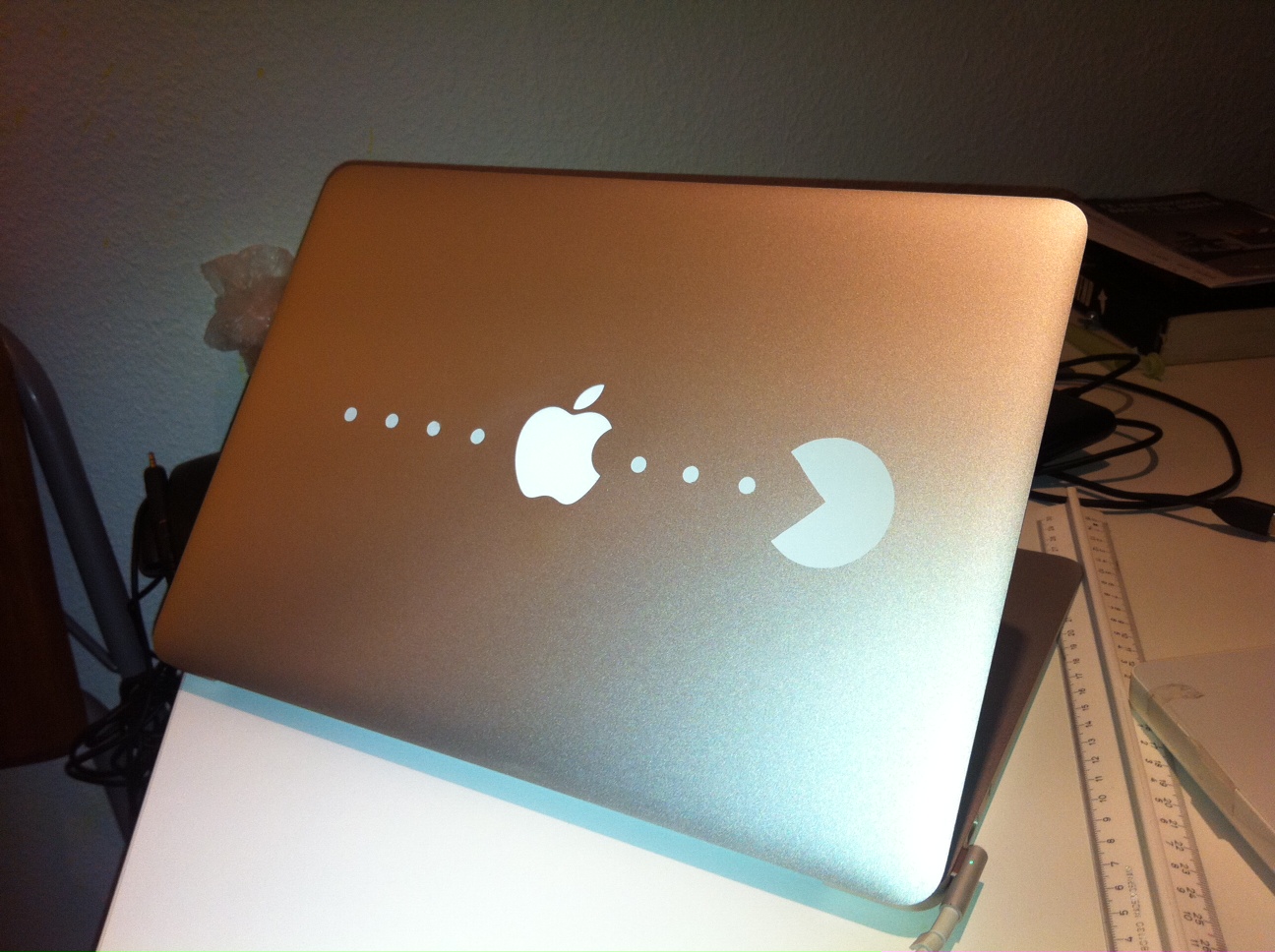 Say hello to PacMac!
(PS. Still going to get the "Despicable Me" sticker though!)